Hatsune Miku (初音ミク ?) is the first installment in the Vocaloid2 Character Vocal Series released on August 31, 2007. The name of the title and the character of the software was chosen by combining Hatsu (初 ,First?), Ne (音 ,Sound?), and Miku (未来 ,Future?). The data for the voice was created by actually sampling the voice of Saki Fujita, a Japanese voice actress. Unlike general purpose speech synthesizers, the software is tuned to create J-pop songs commonly heard in anime, but it is possible to create songs from other genres .
Prima
As part of the Vocaloid2 releases, Zero-G announced VOCALOID SOPRANO, whose name was changed to VOCALOID PRIMA, on January 21, 2008, at the NAMM show of the same year. Her official release date is January 14, 2008. Prima is a virtual female vocalist based on the voice of a professional soprano singer. Though she was created to target opera, Prima's versatile voice allows her to be used for various other styles, such as pop, though her operatic flare will still be evident .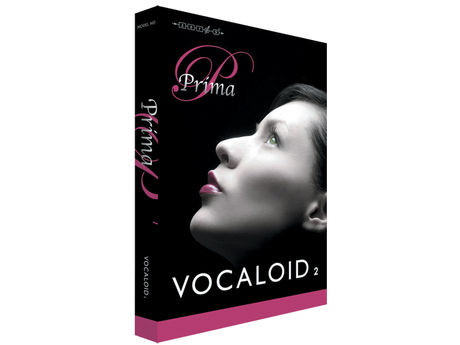 KAGAMINE RIN & LEN
Released on December 27, 2007, Rin & Len Kagamine (鏡音リン・レン, Kagamine Rin/Len) is the second installment of the Vocaloid Character Vocal Series, twin boy (Len) and girl (Rin). Their family name was chosen by combining Kagami (鏡, Mirror?), Ne (音, Sound?), with the first syllables of their given names, puns on "Left" and "Right". According to Crypton's official blog, the package includes two voice banks: one for Rin and another for Len, both provided by the seiyū Asami Shimoda. Despite the double voice banks, the package still sells at the same price as Miku Hatsune .

Informations from Wikipedia
TORRENT FILE 5.2GB Download from thepiratebay
thepiratebay.org 4333305/Vocaloid2
DIRECT LINK DOWNLOAD ONLY MIKU :
-Part 1: mediafire.com ?juknynmj4zr
-Part 2: mediafire.com ?4ggljhmmnon
-Part 3: mediafire.com ?zmdznzgmjdd
-Part 4: mediafire.com ?dvnm5jxjnzn
-Part 5: mediafire.com ?ixntmlwnwzi
-Part 6: mediafire.com ?yjjytzui1tu

Enjoy
Admin




Posts

: 108


Join date

: 2009-03-27


Age

: 29



do yo uknow any good torrent openers? that are free



Posts

: 16


Join date

: 2009-04-04


Age

: 28



I use Vuze, and it works well.
Doesn't matter much for this torrent though, there are no seeders



Posts

: 8


Join date

: 2009-07-18


Age

: 26


Location

: England



The link for the torrent doesn't work...



Posts

: 14


Join date

: 2009-05-03


Age

: 28



Kowwie wrote:The link for the torrent doesn't work...
Same here :/



Posts

: 3


Join date

: 2010-10-25


Age

: 19


Location

: Brazil





Similar topics
---
Permissions in this forum:
You
cannot
reply to topics in this forum